Dave Warner engineers for Jamie Cullum at sell out concert for the Vortex.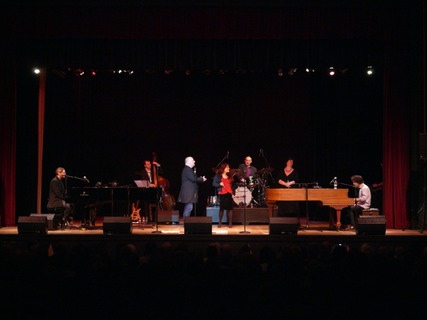 Dave engineered a sell out concert for Jamie Cullum and special guests at the Winter Gardens in Margate on behalf of Southby.  The event featured two grand pianos on stage, a double bass and a drum kit.  The talented musicians took it in turns to play the instruments, with various special guest pianists playing for Jamie.  Dave engineered Front of House, and James Southby engineered monitors.
The biggest challenge was to keep the exceptionally dynamic sounds from the two grand pianos balanced and in context in the large auditorium, made harder with the placement of the pianos being in line with the PA.

The end result was a brilliant night had by the audience and the engineers.  The energy of the artists was transferred to the audience with many good comments being received on the event and on blogs afterward.