Warnersound has installed sound systems for a variety of venues and install groups.  These include InfraRed Hearing Systems for community centres where loops are not practical, as well as sound systems and theme park sensors and playback.
Jubilee Community Centre, East Grinstead have recently used Warnersound as a consultant and installation company.  They needed a solution for the hard of hearing, and a Sennheiser Infrared System with an automix system was built.  This hearing system automatically chooses between ambient mics and local sources to ensure the hearer always has the best possible sound and is never "cut off" from hearing.
Cable design is important at Warnersound, so much so that cable manufacture is always done in house with quality connectors, cable and solder.  Heatshrink provides additional strength and identification.  These cables are built to last and strong enough to be used on stage with confidence.
Adam Slevin has chosen to use Warnersound for a large installation at Southend-on-Sea's Sealife centre.  This included working above a tank full of Piranhas as well as placing speakers under a shark tank...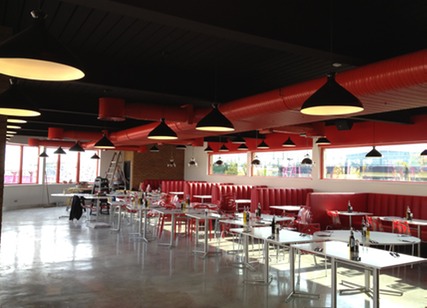 Adventure Island's Feel Goods Pizza Restaurant used Adam Slevin to design a system which could provide a Karaoke system for staff use to entertain the customers.  Warnersound installed the PA system for Adam and ensured a full coverage was achieved across the seating area.
Dave also works alongside Ashdown AV on a variety of projects at Alton Towers, Lego Land and Chessington World of Adventures.