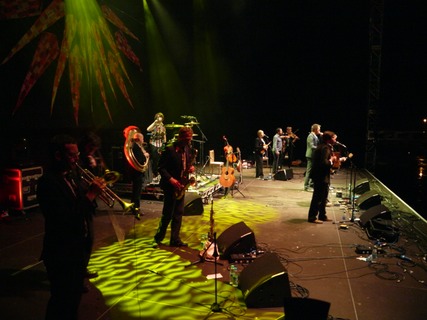 Dave Warner mixes Bellowhead for Scarborough Folk Festival 
Dave engineered Bellowhead on behald of BHSound for the Scarborough Folk Festival.  The changeover was short and required a careful stage plan to get the previous band off and Bellowhead with all the monitors and mics on.  The band began on time and Dave was able to use his experience to pre-empt many of their requirements before the first note was struck.
A fast paced first song allowed Dave to keep on top of the band and ensure all monitor requirements were met quickly and musically.  A great set was had from the band with both truck drivers dancing happily behind the mix position to the rhythmic sound of Bellowhead.